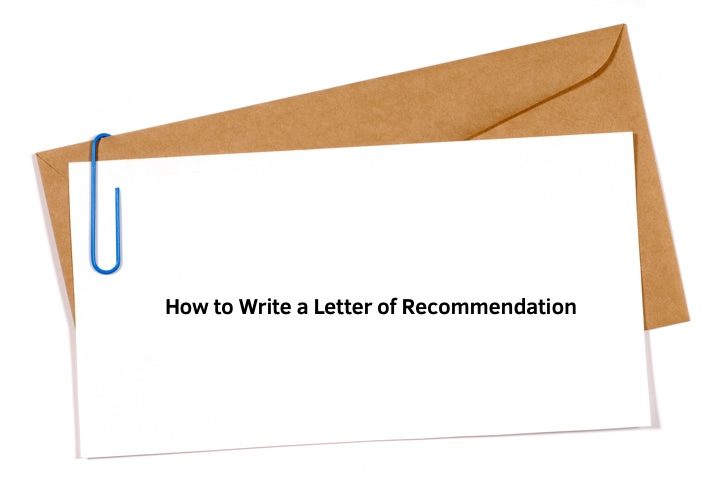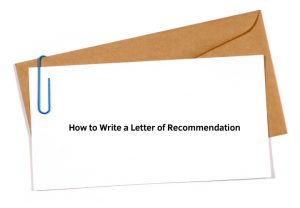 Employers sometimes ask for letters of recommendation from people they know. Letters of recommendation can be requested as part of the initial application package or as the final step in reviewing an applicant.
Companies that ask for letters of recommendation usually request two or three such letters to get a better feel for the candidate and to ensure that they are a good fit with the company.
Gather information to write the letter
When someone approaches you to write a letter of recommendation, the first thing you need to do is gather information about the position they are looking for.
Request a copy of the job advertisement. If she wants a more general letter of recommendation, ask about the type of job they are looking for.
You need to have the specific job posting or knowledge of the type of job the person is looking for as the most successful letters of recommendation create a clear link between the skills, abilities and qualities that the job seeker has previously demonstrated and those that are in the vacancy.
Good letters of recommendation are not vague and general. They show exactly what the person has done well with a view to what they can continue to do well.
You should also request a copy of the job seeker's resume. Unless you were the immediate former manager, you need to know how your career has developed. She may highlight areas that are very different from what she did for you.
For example, you may have supervised the job seeker as an employee on social media. Her roles were overseeing analytics, reviewing competitor websites, and developing content. If she has now been promoted to analytics, she can focus on that area. Ideally, you would like to have a specific example or examples of their performance in analytics, as well as comments on their qualities and skills.
Having access to relevant performance reviews can help you develop your writing as they relate to the key accomplishments, skills and qualities of the job seeker.
What to cover
Letters of recommendation should include the following information:
How do you know the person:

Open up by briefly mentioning the capacity in which you know the person. Include your specific title, the specific title of the job seeker at the time and the inclusive years she worked for you.

The job seeker's skills and abilities:

Include the skills demonstrated and the skills you saw. Were they adept at processing data? Have you demonstrated multitasking skills?

Specific examples:

When you've covered the skills and abilities, provide at least one specific example of an achievement they achieved. This must explicitly or implicitly relate to the job they are looking for.

The qualities of the job seeker:

Mention specific qualities that the job seeker demonstrated. This can range from commitment to being a good team player.

Indication of whether you would hire the person again:

If you would hire the person again, mention it. It is valuable information for potential employers.

Your contact information:

The interviewing organization may want to contact you to discuss the letter in more detail. Provide full current contact information.
Format specifications
A letter of recommendation should be approximately three to four paragraphs long. The standard is about a page.
If you are shorter, it can be seen as a sign that you did not know the job seeker that well or did not have enough positive information.
It is a formal business document. It should be printed and dated on your current company letterhead, and you should sign it.
Use a Standard business fontlike Arial or Times New Roman. The margins should be 1 inch on the sides and bottom.
If you have been asked to send it electronically, post the copy on your letterhead and send it according to the instructions provided, either from the job seeker or based on the information in the job posting.
What to do if you cannot give a positive recommendation
At times, you may be asked for a letter of recommendation and feel like you cannot write a positive recommendation. The reasons could be that you didn't work closely with the person or that you have issues with their performance.
It is best to tactfully tell the person that you are not the best person to start writing a letter of recommendation for them. Suggest that they reach out to someone who can speak in more detail about their job performance.
Sample letters of recommendation
Let's see the Recommendation Letter Council in action. Here is an example that uses all of the above:
---
6th July 2017
Jon Donaldson
Vice President, Social Media
Your company
456 New Media Circle
Palo Alto, CA 94301
Dear Mr. Donaldson,
I am writing to recommend Ashley Jones for the Social Media Manager position at Your Company.
Ashley and I worked together at The Former Company. From 2012 to 2016 I was Social Media Manager at The Former Company. Ashley, as a social media associate, reported to me directly on a team of four people.
I enjoyed working with Ashley and think she would be a valuable asset to your team. She is creative, thorough and reliable. She is a proactive problem solver who is fully aware of the changing social media landscape. Even then, Ashley was able to think strategically about how our social media campaigns could stay ahead of the competition.
As a social media associate, Ashley developed a Pinterest campaign for The Former Company. We were not yet present on Pinterest at this point. Ashley developed and presented an impressive campaign idea to management and implemented it. Our Pinterest-generated sales leads hit 12 percent in the first year of the Ashley campaign. Your ideas were an essential part of the success.
In addition to her creative and executive talent, Ashley is an excellent collaborator and team player. Her colleagues enjoy working with her.
I would hire her again without hesitation.
I highly recommend Ashley for your team in your company. It would be an asset to any social media department.
Please contact me at 223-678-9101 for more information or to further discuss Ashley's experience.
With best regards,
Former manager
---
The letters of recommendation mention skills, abilities and qualities that the jobseeker has demonstrated in the past, both generally and through specific examples. Use the example above as a general template for the type of responses that letters of recommendation provide.
Hopefully the person you are writing the letter for will get the job of their dreams. They can be proud to know that you were involved in their successful job search.
p.s. With Resumonk you can create a nice résumé and cover letter in a few minutes. Stand out from the crowd and multiply your chances of getting your dream job.