Imagine that you can get solid job search advice directly from someone with experience in hiring and human resources. Wouldn't that be helpful? Now you can do just that thanks to our new series of interviews Recruiter Reveals! Every month I interview our resident human resources expert, Christy Morgan, on various job search topics, whether it's resumes, cover letters, job interviews, or any career-related topic.
One study found that 122 million people received an interview through LinkedIn 35.5 million have been hired by a person they connected with on the site.
If that didn't convince you that you really need to have a LinkedIn profile when looking for work, our interview hopefully will.
However, there is a difference between having a LinkedIn profile and having a very good profile.
Should you just copy and paste your resume content? Can you use a selfie? Do you need recommendations? Or endorsements for your skills? And how do you use your LinkedIn profile to find a job? We will talk about all that and much more!
In this interview, you will discover:
Why not being on LinkedIn can cost you job offers?

How LinkedIn recruiting works;

How HR Managers Verify Applicants' LinkedIn Profiles;

What kind of information are they looking for;

How to Create a Great LinkedIn Profile Step by Step;

How to optimize your profile for SEO;

How to use LinkedIn to find a job;

Either having a great profile is enough or you need to get involved as well.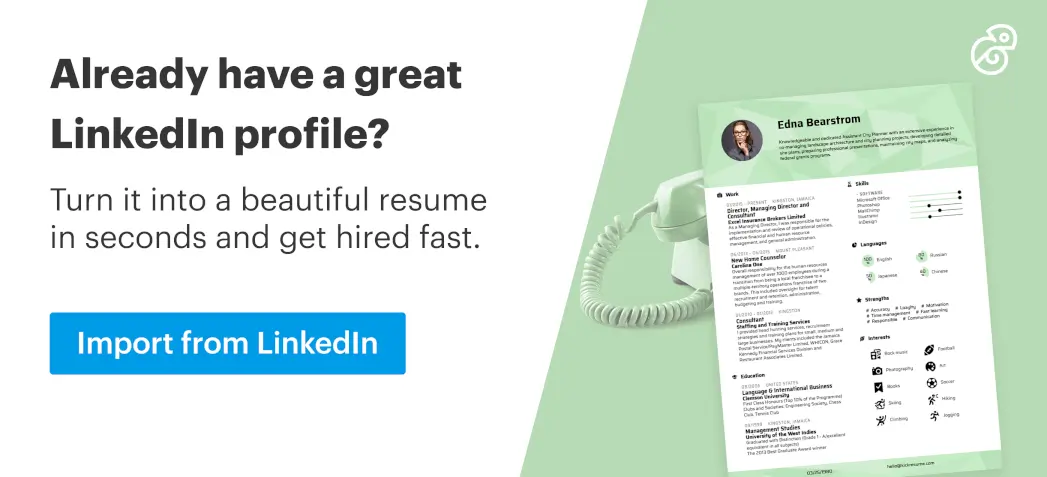 More than 87% of recruiters use LinkedIn as part of their hiring process, but many job seekers do not. What do you think is the reason?
I think a lot of people have at least profiles. But they don't necessarily keep it up to date. Or they forget that it is also a useful tool for job search and recruitment. They don't always know how you progress in terms of roles and opportunities.
Also, I feel like people are saturated with social media these days. The increase in influencers on LinkedIn means that you are getting a lot of inspirational posts on your feed, and some people get put off by it. Therefore, they do not consider LinkedIn to necessarily be the number one career progression tool.
Besides, it also depends on the country. For example, in the US or UK, many job seekers understand that it is a widely used and popular tool among recruiters. But if you are from a country where LinkedIn is not that popular, you may not know how to use LinkedIn to find a job.
Can it cost job seekers job offers?
I am sure it is. Again, it depends on the country you are in, but a lot of recruiters use it these days. Companies often post cross jobs there or use it to search for candidates. So if they only post there and a couple of other places, you might not see those opportunities.
Can it also cost you a job offer when you've already applied for a job and the hiring manager wants to do an online check and can't find you on LinkedIn?
Unless you're working in digital media or another sphere where having a visible online presence is very important, it's not necessarily a game changer. But of course there may be a recruiter who says "Well, they don't keep it up to date, or I can't find them, that's not good." Personally, I don't see it as the biggest red flag. It could be a question mark if they are hiding something, especially if they are reasonably well established in their career. But I don't think it should be the highest consideration.
What is worse then? Don't have a LinkedIn profile or do you have a bad LinkedIn profile?
I don't know if one is worse than the other. As for not having a profile, it is your choice whether or not you have one. And it depends on the perception of the recruiter.
As for a bad profile, if the recruiter only uses LinkedIn to find people and their profile does not adequately reflect their skills and experience, then Will it hurts your chances. Sometimes recruiters have a limited number of InMails they can send, so they will carefully decide who to approach. If someone doesn't have a relevant profile, they will search for someone who does. So, practically the same as not having any profile.
However, if they've already seen your resume and go to your LinkedIn just to check it out, then it shouldn't do any harm. Because they have the evidence of their professional history and skills on the resume, which is usually the most important source.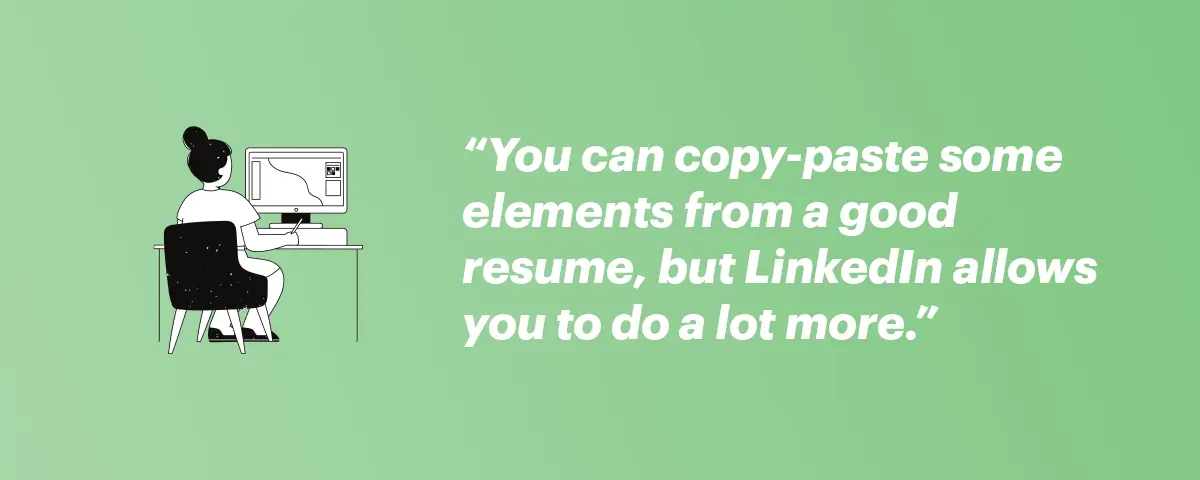 You have used LinkedIn to recruit or background check candidates in the past. Could you describe the process in more detail?
Companies use it to find both passive and active candidates. Passive candidates are those who do not apply for employment, but are open to exploring job opportunities. When it comes to search, recruiters use free or paid tools. For free, you can perform basic searches for people who have made themselves available for viewing by a recruiter. But you get very basic level stuff. Then you have the paid tools, which at the higher end even allow your company to integrate LinkedIn with your ATS. You can share profiles with your colleagues and view their message and activity histories. When I used LinkedIn for recruiting in the past, I loved the ease and scope of searching through such a wide pool of candidates.
What about verifying active candidates who have applied for a job? What kind of information are recruiters looking for on your profile?
First, I look at things like your current job responsibilities and accomplishments, as well as your past roles, to check for overall consistency with the resume, if I already have it, which is where having a complete profile helps. Because LinkedIn is public, you are less likely to hide or misrepresent things.
I would also look at your resume for any other useful information, as well as their location (are they where they say they are, particularly international candidates?). And if I were to be particularly demanding, I would see how well connected they are and, in general, if I think they are legit and professional. But the most important thing is consistency in career history, education, and skills.
Do you also expect to find more information there than on your resume? Given the fact that resumes are of limited duration.
Usually yes. On your resume, you usually focus on specifics and are limited by a series of pages. LinkedIn allows you to have all your professional history visible if you wish. So it might be interesting for me to see the above things as well. You might see other things you forgot to put on your resume, like certifications, key skills, interesting volunteer work, and projects. All of this helps me feel better about you as a person.
Can job seekers not get hired because of their LinkedIn profile?
I hope not. I've never heard of it, and I shouldn't, unless you've put something controversial or strongly contradictory there. The only way I can see it is if you don't have enough information to convince the recruiter to approach you, or if you are applying for a job as a LinkedIn Profile Specialist and you have a terrible profile.
So now we can talk about how to create that great LinkedIn profile as a job seeker. Let's start with a profile photo.
I recommend having a profile picture for the whole social aspect. At heart, it is a platform of people. It adds to the perception of you as a real person and adds to your legitimacy. Because there are fake profiles, unfortunately.
As for the image itself, you do not need to wear full work clothes. A good headshot with a clear view of your face is perfectly acceptable. Just be careful what's in the picture – definitely no bikini pics or you're drinking a can of beer. Keep it professional. A selfie is completely fine, as long as it seems appropriate for a business platform.
And the cover photo? What should they include there?
You don't have to have one, but it can add a little color or interest. If you do include it, keep it professional and choose something that represents you, your accomplishments, or your profession. I wouldn't use something like your favorite soccer team or a photo of your kids.
For example, some people have their home cities. Some people have something that represents their work. For example, one of my clients works in the airline industry and has an attractive landscape / cloud image that he pulled out of an airplane window. But using a single color background is fine too.
What do you think about using photos with a company logo as the cover image? Is it a good thing?
Depends. If you are using it as a networking tool for your company, sure. But as a job seeker, I would definitely avoid it.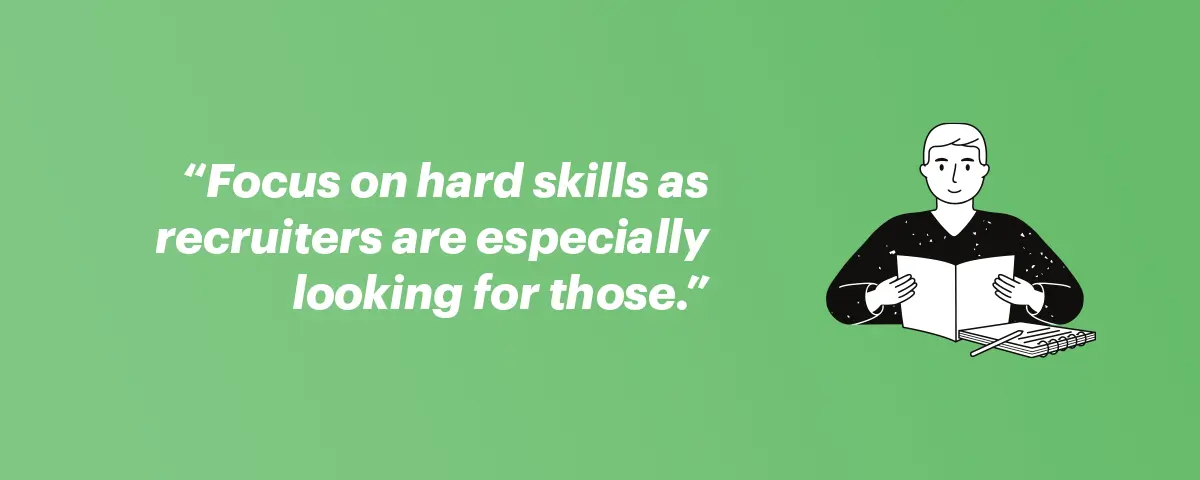 How about a LinkedIn summary? Can I copy and paste my resume summary?
You can do this if it is a good resume summary, not something like "I'm looking for an accounting job." In mine, I tell people who I am and what I do, incorporating important keywords that people can use to search for someone with my expertise. I recommend that job seekers do the same. For example, if the recruiter is looking for a media account manager with 5 years of experience, make sure they are included in your LinkedIn summary. Don't forget to incorporate keywords that are relevant to your work. It should be very specific, not too generic or general.
What about the featured media? What kinds of things would you recommend to job seekers to add there?
You don't have to put anything in, but if you have something that's relevant to your work, feel free to add it there. For example, if you work in the media, you can upload samples of your work. If you are an interior designer, you can include selections from your portfolio.
But if you're doing a job that doesn't require that kind of thing, for example you're an accountant or administrator, you don't need to put anything in.
Regarding work experience, should I include all jobs?
You can, but I will say that it is usual, it depends. First of all, it depends on the level of experience. If you are a junior, you may want to include everything to reflect a deeper experience. In case you have a higher or middle level, for older jobs you can leave titles and companies and you do not need to include job descriptions unless you have some important achievements worth mentioning.
If you have previous job titles that are no longer relevant, for example internships or junior positions, you can skip them unless it is very impressive, say an internship at the United Nations. Or at the very least, remove the job descriptions. As for the most recent job descriptions, you can download them from your resume. Just make sure they have a lot of keywords.
What about skills? What skills should I include? And how many?
You can have up to 50 skills. Use them wisely, because once you start adding them, suddenly 50's just not enough anymore. 😀 First of all, focus on the hard skills, as recruiters are especially looking for them. Whatever the typical core skills are for the jobs you are applying for, be sure to include them. And then you can also add some soft skills if you have some space left.
Isn't it too much to add 50 skills?
When profiling my clients, I usually use the 50s. It's not too much, because you want to increase their chances of showing up in their search with whatever keyword they are using by maximizing SEO. But of course I advise you to only add relevant skills, so if you're under 50 that's totally fine.
When recruiters check out these skills, do they care if my skills are endorsed by other people?
I have a question mark on that. Partly because it's too easy to endorse someone and people also endorse me, for example for management, even if they have no idea how good I am at management. Sometimes people feel compelled to endorse others when they see that LinkedIn message on their screen about "Would you recommend John for xyz? Does John have xyz abilities?" So it's a good thing, but I don't think it necessarily adds more credibility.
What other things should I include in my profile? Is it the same as it appears on my resume, such as certifications, volunteer experience, projects, etc.?
Yes, exactly. LinkedIn also allows you to submit recommendations from other people about you and your work. However, this again is a question mark for me. There is nothing wrong with having them, but they must be meaningful. Sometimes they are generic like "Oh, this person is a great person to work with, I can recommend her."
They should go into a bit more detail, for example what kind of project they worked on together, what specific skills they demonstrated, maybe some non-generic comments. That gives me a more meaningful view of you as a professional and as a person. And if these recommendations are good, they will impress hiring managers and can also be good conversation starters.
How many recommendations should job applicants have?
The most important thing is to have quality recommendations. If you only have one or two that's fine, as long as they're not generic and help tell your story. It's also perfectly fine to have none.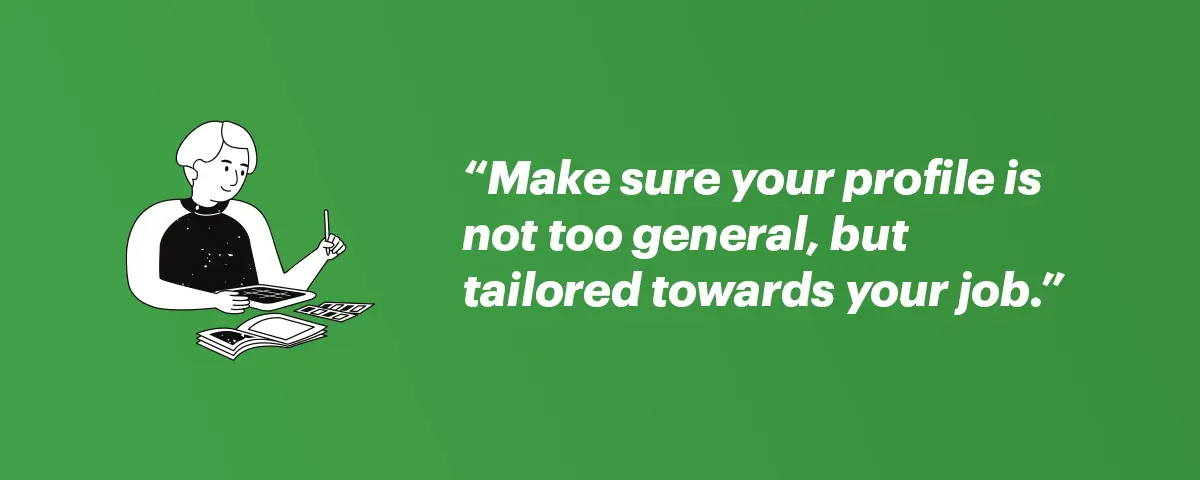 What about LinkedIn SEO? How can I better optimize my profile?
Make sure your profile is not too general, but fits your job. Make sure it's up to date, relevant, and has lots of keywords. Include important keywords in the summary, work experience descriptions, and key skills section. You can also add keyword hashtags to your summary. I usually add a list of key skills with hashtag after the summary paragraph, but some people incorporate them into the text itself.
And when you're looking for work, take advantage of features like career interests, where you can specify what kind of jobs you're looking for, ideal locations, and whether you want full-time, contract, and more. This means it will appear more relevant in recruiter searches.
Is having a great LinkedIn profile enough, or do I also need to get involved and show some activity on LinkedIn?
Not necessarily, because hiring managers are primarily looking to see that you are who you say you are based on your summary, job descriptions, etc. I can't imagine a large number is tracking their past posts, activity, etc. Could. Either way, make sure that any activity that is visible on your profile is professional and appropriate.
And how can I get the attention of a company that I like? Should I follow or comment on their posts?
Some people say that if you follow a company, it shows that you are interested in it and could be a potential tool for the recruiter to find you. I know it has happened, but I don't think it is usual. I think being noticed on LinkedIn by these companies is to have that killer profile we talked about before, apply for jobs and interact professionally with their posts.
Larger companies get a lot of feedback and they won't necessarily notice it that way. If it is a smaller company, it can happen. Either way, make sure your comments are relevant and insightful and show that you can add value to your team. Just don't bombard them with comments, especially if you're just commenting to comment, hoping someone will pick up on your enthusiasm!
So how do you use LinkedIn to find a job? Which is the best strategy?
First, set up job alerts for the types of jobs you are looking for. You can do this by job title and location, and LinkedIn will alert you daily or weekly via email and / or LinkedIn notification. Make sure you have the LinkedIn Career Interests section turned on to show that you are open to opportunities. This is relatively confidential, and unless someone at your company is looking for specific people similar to your job, it is highly unlikely to catch your eye.
When the pandemic began to affect jobs on a large scale, LinkedIn added a "Open to work " banner that you can include in your profile picture. I'd be careful with this one if you're currently employed, because you probably don't want your boss to see it lo
You can also specify if you are looking for a full time contract, remote job, etc. so it really helps to narrow it down. Then make sure your profile is up to date and well optimized for the type of job you are looking for.
Should I also add a link to my LinkedIn profile on my resume?
Yes, I do that for all my clients. Because recruiters will probably see you anyway, let's make sure they find the right profile and can find you right away.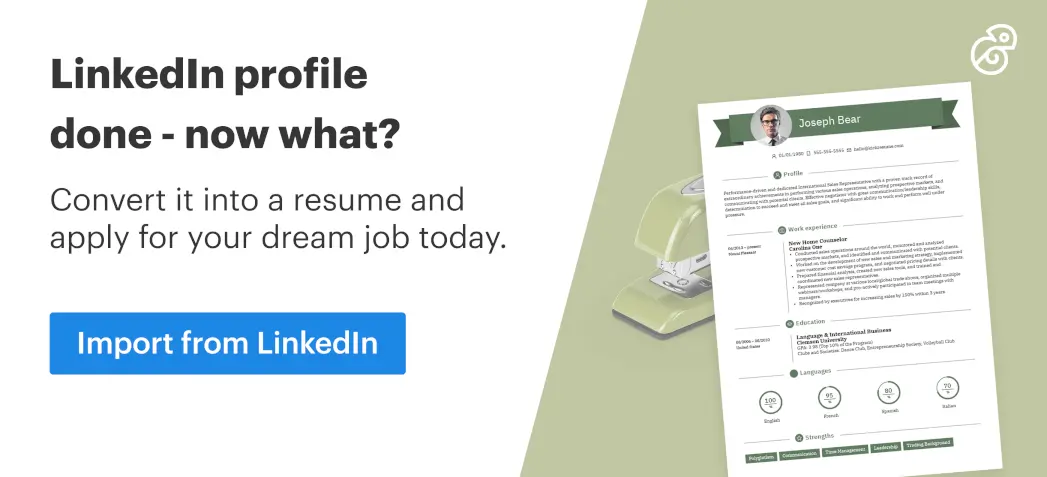 Key takeaways: how to use LinkedIn to find a job
Create a killer profile: Use a professional profile photo and cover photo that represents yourself or your profession. In your summary, explain who you are and what you do (in addition to incorporating relevant keywords). In a featured section, include samples of your work (if applicable). In work experience, you can include your entire professional history; For previous jobs, you can leave titles and companies. In the skills section, focus on hard skills and then add some soft skills if you have some space left. Then you can also include other things like certifications, volunteer experience, projects or recommendations (make sure they are meaningful and not too generic).
Optimize your profile for SEO: Make sure your profile is not too vague, but rather suited to the job you want. Make sure it's up-to-date, relevant, and has lots of keywords. Also, take advantage of features like career interests, where you can specify what type of job you are looking for, suitable locations, and whether you are looking for a full-time job, contract work, freelance, etc.
Use LinkedIn features: Set up job alerts for the types of jobs you are looking for. Make sure you have the career interests section activated to show that you are open to opportunities. If you are unemployed, you can also add a "Open for work" banner on your profile photo (be careful with this if you are currently employed).